Save up to
$750
on a 2024 Supersite Upgrade!
Book now to lock in our best deal on a lead-generating, SEO-optimized, industry-specific Supersite!
Transform Your Website into a SUPERSite!
Lots of people build websites. Pros build Super Sites.
Super Sites are pre-configured, pre-optimized, industry-specific websites designed to help you get something that looks great and generates leads up...fast.
What makes our sites so SUPER? We're glad you asked.
Our Super Sites have all the features your website needs to succeed in 2024...and beyond!
The Pros know it takes a lot to succeed on the web. Our Super Sites have everything a modern website needs to get found, convert visitors, and showcase your business.
Super Support
Get 14 days of Super Support FREE with the purchase of a Super Site! Need something updated? Simply email Super Support. 85% of requests are completed within 24 hours.
Pro-fessional WP Theme Bundle ($169 value) - Our Pro-fessional theme is lightweight, fast, and easy to extend using WordPress best practices.

Premium Easy-to-Use Page Builder ($199 value) - Your website, your data. You should be able to update your website when you want to, so we include page builder that even 'non-techys' can use.

Premium Local SEO plugin ($99 value) - Local businesses are the heartbeat of their communities. We'll install & help you configure a local SEO plugin so more local customers can find you.
30 Days of Super Support ($399 value) - Put a Pro in your corner with access to our 5-star Super Support for FREE for 30 days.

In-site "How To" Video Library ($249 value) - Never used WordPress before? Don't remember how to do something? We've pre-installed dozens of videos to help you learn how to use your website.

Free Trials of Growth-Boosting Partners ($695 value) - Get a 30-day trial of the mConnexions Social Media Service as well as Marketing Mate's SMS customer service automation software.
That's

$1,810

worth of bonuses included...FREE!
Hurry! This offer won't last long...
Super Site. Your Tech.
Integrate your Super Site with the technology you use to communicate to your customers, clients, and audience.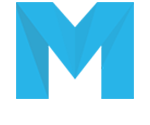 Mailster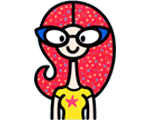 Mad Mimi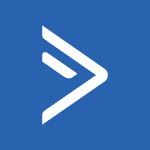 ActiveCampaign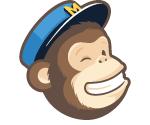 Mailchimp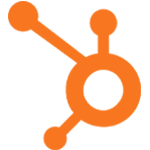 Hubspot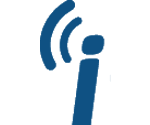 iContact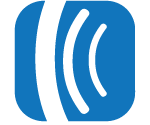 Aweber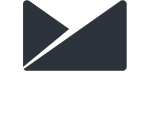 Campaign Monitor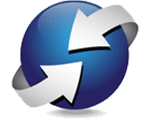 SendReach
Super Support
Get one month of Super Support FREE with the purchase of a Super Site! Need something updated? Simply email Super Support. 85% of requests are completed within 24 hours.
From the Local ProCast...
The 7 Core Layouts Every Local Business Needs - As a local business, your website must have these pages as 'table stakes.'

How to Create Unique Offers using Value Levers - Separate from 'me too,' 'ho hum' competition with these 4 hacks.

The 4 Categories of Traffic - Everyone wants more visitors to their website. Be intentional about who's coming.
The Ultimate Local SEO Checklist - 6 tactics. 21 points. This is our official cheat sheet.

The "Super Homepage" Checklist - Your homepage is your first impression. Make sure it stands out.

2022 Marketing Planning Calendar - Plan your marketing around key holidays (including the 'made up' ones) and make sure you're capturing customers at every opportunity.
The Supersite Difference.
Get the Free Guide
Now you can have a website that has everything you need to grow.
Thousands of webpages later, we've learned a thing or two about optimization. This free guide + training shares the best practices that come standard in every Supersite.
Customers love working with The Pros.
How it Works
Starting your Super Site is easy as 1-2-3!
Choose your Supersite
Work with a Pro to choose your Pro-fessionally designed, industry-specific, conversion-optimized Super Site.
We make it yours
We handle media migration, write all the content, optimize it for search, and get it ready to go!
Tweak & launch!
Get up to 2 FREE revision cycles to make sure the site is 'just right'. Then, it goes live!
Decisions, Decisions...
There are a lot of ways to get online. Use this table to help you compare your choices.
| | | | |
| --- | --- | --- | --- |
| Mobile-optimized | | | |
| Industry-specific designs | | | |
| Optimized for conversions | | | |
| Flexibility to edit yourself | | | |
| Easy to use page builder | | | |
| Site ready in... | How much time do you have? | 5-7 Days | Months... |
| Platform | Closed | | |
| SEO Tools | Some | | |
| You own your content | | | |
| Optimized for speed | | | |
| Google Analytics installed & configured | | | |
| Free SSL certificate for security | | 1 | |
| Contact forms integrated with email marketing | | | |
| Add new website features | Good luck! | Talk to a Pro! | Possibly |
Frequently Asked Questions
Stuff you should know before placing your order...
Websites live on servers, which is basically digital real estate. Think of it like the plot of land your house is on. No land, no house. 
Once your site is live, it will be hosted on a server, which is how it's made available to the Internet. Hosting on our servers starts at $59/month.
For all websites, we need access to:
Your registrar, which is where you bought your website's name (e.g., "superwebpros.com"
Your DNS host. Usually, it's the same as your registrar.
With our express, 7-Day Super Site Service, you'll also be responsible for all content, images, videos, and information for us to install.
But, don't worry, if you need our help, we offer Pro-fessional copywriting, custom design, and more!
Frankly, probably not. SEO is a massive topic that we've covered on our podcast, our blog, and more. It takes a lot of time, energy, and investment to rank in most industries. 
As a small or local business, having a website is a necessary starting point, as is having a fully optimized Google Business Profile. 
After that, continuous content production and promotion is what leads to showing up in search. Talk to a Pro to learn more about our SEO services.
SEO is a massive topic that we've covered on our podcast, our blog, and more. It takes a lot of time, energy, and investment to rank in most industries. 
While we'll build a website that is fast, secure, and mobile-friendly (all necessary for SEO), we don't have control over whether you optimize the content you provide. (We do have an on-page SEO guide you'll receive upon ordering).
If you'd like a Pro to write SEO-optimized content, let us know and we'll be happy to help you out! Still, even if we write it, there's no guarantee you'll rank in Google (see the previous FAQ).
Our 7-Day Super Site service is built for express web development for people that just need a new site up and don't want to wait a long time for it to be developed.
If you need something custom, we're happy to help you out. Simply reach out to a Pro and we'll provide you a custom quote!